frank_rieger #opsec lesson from #30C3: Buy your electronics like you should buy locks: unpredictably in random stores on the street for cash, not online.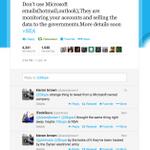 AnonyOps Oops Microsoft got a little too honest on twitter. LULZ. #SEA pic.twitter.com/q5ATZzDUez
@monoxyd Tatort ist doof. Der Radio Tatort rockt mehr.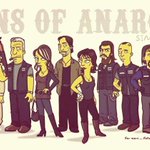 emmyakin21 This is the shit @KimFCoates @KateySagal @sutterink @Theorossi pic.twitter.com/TIv7P8IbSC
jhoffman Gentlemen, start your memes. This was the 1st guy to buy legal non-medical marijuana. pic.twitter.com/rUr8oVh3SG
BTW: Noch ein frohes Neues Jahr. :)
Mal sehen was so auf uns zukommt.
udovetter Denkt daran, auf Neujahrs-Mails das richtige Porto zu kleben. Auch der beliebte E-Postbrief kostet ab heute 60 statt 58 Cent (via @fiene).